So we're only a few weeks away from 2016 and per usual, the end of the year kind of brings some contemplation. Over what's happened, over what's going to happen, stuff like that. It's been a weird year in all honesty. Not all of it bad. The fandom has become such a great place, even better than before. I've been befriending so many new people this year, I've seen fans really coming together and it's lovely. I know the wait for some major group stuff has been painful. There wasn't a BSB tour this year, no new album, but the wait is going to be worth it. When you break it down…
2017 is looking pretty damn good!
The Boys are getting SO much attention now and there looks to be no end in sight. More than they have in awhile. It's amazing. The 90s are trendy again and a lot of casual fans are remembering the boyband they thought they moved on from. Plus, because of this whole 90s revival thing going on? New, younger fans are coming in! It's beautiful even if it's a bit weird feeling for those of us who've been in the fandom since we were their age. We've got TV specials they're being featured in, they're breaking sales records when it comes to how fast their residency tickets sold…it's lovely insanity. (I mean they're the fastest selling residency in Vegas, that's including Britney's y'all.) And if you haven't bought tickets yet from backstreetboys.com…take it from this Vegas girl, do it. You'll be happy you did.
Speaking of the Residency, it's almost here! It felt like a long wait, mainly because they sort of teased it long before they were supposed to. But think about it, March 1st is only three months away! That's not long at all! That's a double-digit day countdown. Who else is looking forward to a new level of Backstreet Show? We don't know what's coming yet but damn I'm excited. Residency shows are bigger, crazier, and man…how can you do that to already epic concerts? Not sure but come on, we're all waiting happily to see.
An acoustic album is FINALLY happening. No they didn't say a release date quite yet but they've been recording it. They've got the time so I can't see it being any later than the end of 2017. We've been asking for acoustic albums/concerts for ages. So seeing it become a reality gives me a warm fuzzy I'm pretty sure we all share at this point.
The New BSB Album is supposed to be out in 2017. Just because we haven't heard much in a bit doesn't mean it's not still in the works. Look at how they've managed to surprise us this year! It takes a lot for the Boys to spring things on us (we got dubbed the BSB CIA for a reason…) but look at how the acoustic album got past us. We had NO clue until AJ and Howie mentioned it! They've been working, so have faith. They're not going anywhere and neither is that new music. They're building it, and that new album will come.
2017 is going to be amazing. I know there's a lot going on in the world and not all of it pleasant. But the best thing in life is when it gets rough, is to focus on the positives coming as well. And there's definitely SO MUCH in our amazing fandom. The group we love has everything going right for them right now. They're visible, their tickets just keep on selling, there's multiple projects in the works…it's never been a better time to be a Backstreet Boys fan!
Thank you Boys, for everything you've done and will do!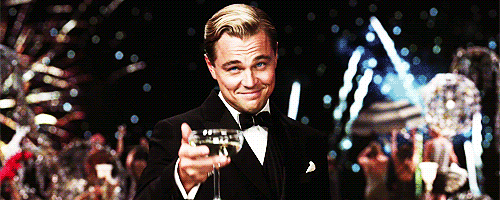 Here's to 2017!