Dude, so Boy Band is over next week.
Nick, I will miss seeing you on my TV every week.
So, the final eight – Brady, Sergio, Chance, Mikey, Drew, Marcus, Jaden and Michael. I had my Fantasy Five Boy Band set. I had them locked down. Or so I thought. Maybe it's because they're doing songs they chose. Maybe it's because this was their last chance to really sell themselves to us. I don't know. But damn my opinions were challenged. In a good way.
Because we're at the Top Eight the architects can comment but they can't decide who's up to get cut. Instead America votes on who they want to keep.
Marcus – He performed "Grenade" and put his own spin on it. It was a solid performance but I think he was nervous cause I heard a an off part. Nick loved it, comparing him to Bobby Brown, Justin Timberlake, and Michael Jackson. He's in my Top Five, but he's number five.
Sergio – He sang "Shape Of You" (if the Boy Band YT channel posts the performances, I'll link them all here. They're worth watching.) He is SO FANTASTIC. Nick and Timbaland admitted they were wrong last week. This kid is the best one on the show. Period. He's in.
Brady – He blew me away. WHERE HAS THIS BRADY BEEN IN THE LAST EIGHT WEEKS. Seriously! I was listening and was like holy shit. He killed it, singing Sam Smith's "I'm Not The Only One". Like, he might slip into my top five. I'll decide at the end of this post. If there was ANY time to kill it, this was it. And kill it he did.
Michael – He's very talented. His strength is his rap but he's shown us before he can harmonize like crazy. He did a pretty solid rendition of Macklemore's "Can't Hold Us". They say he's breaking boy band boundaries and they're not wrong. Boy Bands never had good raps in their groups LOL. (I say this with love.)
Drew – I'm not a One Direction fan, so I've had no interest in them solo but maybe I should? He went for Zayn's song "Pillowtalk" and I kind of dug it. He carried it well and charmed the audience. Boy Bands need charm and swagger y'all.
Mikey – He went for Nick Jonas' song "Chains". This kid is definitely talented but I'm not so sure he'll make it into the top five. I don't know what it is, it's just a gut feeling. I could be wrong.
Jaden – His voice should be illegal. He needs to make it (along with Sergio) or I might rage. (Depends on how invested I feel? LOL) He's so talented and he's definitely meant to be a performer. He could go places, in a group or not. But his voice is unique, and kind of reminds me of AJ. Anyone else think so?
It can't just be me.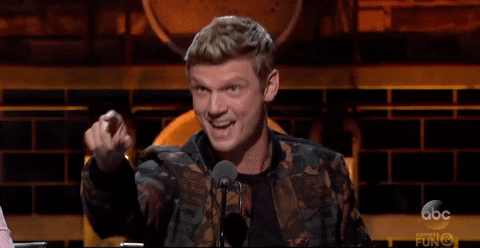 Chance – Honestly I think half his appeal is that he's a devoted dad and it's adorable. That said, I really enjoyed his cover of Michael Jackson's "Man In The Mirror". It was a very topical song given all the events lately. Bonus points because he got Nick emotional. And an emotional Nick gets to me like a sad puppy. I can't take it.
NEXT WEEK BACKSTREET BOYS ARE PERFORMING. Other people are too. But of course BSB are the ranking guests importance wise. At least to me! They need to see how the best selling group in history does it.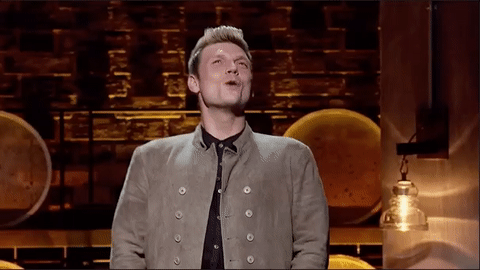 Okay…My pick of five: Drew, Sergio, Jaden, Michael, annnnnd Brady. (Sorry Marcus) You can vote for YOUR top five at abc.com/boyband! Voting ends on 8/18 at 11:59pm (EST).
Tune in next week to see who makes it!