Finally, a group episode! Not that I didn't love the solo episodes. In fact for those who may not know, I blogged Nick's solo one at my Nick blog, Forever Rebel. And then Nick even read it, which got even crazier. Because that was a first for me. I found the solo ones pretty insightful. That said however, Backstreet Boys are at their best when they're together. The group is why I became a fan to begin with and as much as I love them solo, the group is my first and forever love. Period.
We start off with less than a minute in, Nick rubbing it in that his Bucs won the Super Bowl. We all saw that coming. But I think AJ stole the moment when he joked that Nick was going to name his soon-to-be-born-baby after Tom Brady. Then they all went in on teasing him about his fanboying. But I loved it, their relationship is brotherly and they act like it. In the end, the group is a family and it definitely shows.
"Right now we're Tom Brady (of pop music), later we'll be the Rolling Stones."
– Kevin
Honestly I do love that quote and I needed to make sure I put it in. This episode had bits of everything we've all come to love from the Boys, which is why though it took me a bit, I had to blog about it. Because podcast recapping is definitely work. I'm laughing cause I have about twelve pages of notes I took while listening that I'm now packaging into a coherent post. But in the case of this one, it's worth the effort. The fans asked good questions, the Boys had good stories, and it was pretty solid throughout.
Also can we talk about Howie? Howie who is absolutely hilarious and is so underrated. I don't think anyone appreciates his dry humor enough and it shines here. Eventually after a lot of joking around, especially from Howie, refocus back onto the music. You know, the whole point of this podcast. Brian starts going on about how lately in the pandemic he's been inspired more by older music more than anything else.
Then he drops the Christmas album bomb. We knew this thanks to a Howie interview but while exciting…they've been promising this for TWO YEARS NOW. So I'm cautiously optimistic. I want to know it's going to happen. Post Instagram videos of those zoom sessions Boys, or you recording. We don't care what you post. Proof or we don't believe it's happening! We love you but…we've been excrutiatingly patient for this album for a long time now.
Don't tease us unless it happens!
Okay, I'm better now.
They are saying they're feeling inspired again. Especially now that they're doing these group zoom meetings more and such. Again, I'm hopeful.
"I think we do what we do best when we're together. All five of us."
– Brian
Holy shit this post is going to be so long. I'm only on page two of my notes. Whoops.
Nick brings up an interesting point however when he goes on to talk about how covid has made people rediscover themselves, and how it's inspiring them. Then he makes sure to mention that he's been basically been doing nothing but parenting and watching YouTube. Celebrities! They're just like us! Ha. But this leads to a tangent about music videos and how he forgot how good and crazy they used to be. Tell me about it Nick. That was such a nineties thing and I miss how vital they used to be. They were just…SO. DAMN. GOOD.
AJ on the other hand when it comes to seeking out music, has been doing what I'd call streaming roulette. Where he checks out random new music that's suggested as viral. Which, you know what? Okay. I dig this. I'm always looking for new music. (Right now I'm on a Panic! At The Disco kick.) I might need to try this myself. Because yeah, radio just seems to pretty much suck these days and play the five same songs over and over without any true diversity.
But what about Howie?
Howie. Oh…Howie. He's been so bored he ended up starting a karaoke band with his friends around the neighborhood that he's dubbed the "Backyard Boys". I laughed hard. I want footage of this. Someone out there must have it. It must exist. Why do I want it? Because you know Howie is probably doing the most when they're doing their thing and having a blast. It'd be a joy. I guarantee it.
I know I should be talking about the songs they picked but honestly? This post is already going to be an essay and really, they're not the meat of this episode. I'm too into the Boys talking about themselves and their thoughts right now. There's a lot in this episode and if I need to talk about song picks in relation to that, I'll do it then. But not now. So…moving on. Besides, if you listen to the episode, which you totally should, then you'll know the song picks!
You know what was cool though? We actually had Kevin talking about his break. Finally! He never talks about it. It makes me sad because honestly while we all missed him, it's a part of Backstreet history. It should be talked and I think it's interesting! One thing he brings up is that one of his friends asked him to join him on some cover songs. That request is what reignited Kevin's love for music when they were practicing covers at Kevin's house. And I know exactly what instance Kevin is talking about here, and I'll post my favorite of the covers he did below. Because I feel like newer and younger fans may not know about these videos. But can we just say thank you to whoever that friend was! Because an inspired Kevin is a happy Kevin. A happy Kevin is a Kevin who returned to Backstreet. So bless that person's soul.
The fan questions? Legitimately solid. The first one was what were their favorite songs written by any other members of the band. AJ goes first and names Howie's What Makes You Different Makes You Beautiful because of it's message and how it's needed in the world now more than ever. It's so sweet. Till Brian chimes in asking if Howie paid AJ to say that which about cracked me up. I miss these Boys.
Nick's answer was pretty classic. Because he brings up the Unbreakable tour and how they all had solo parts during the show. Remember that? I do. And he talks about how they all made fun of Brian during his performance of Welcome Home because of the infamous leg lifts, and how many he'd do. In fact, there's video of that too! And hey look at them recognizing this era existed! I'm almost proud.
The fact I can reference these moments might mean I've been a bit too hardcore. Whoops. Oh well, no need to change now! Though back to the fact they're actually referencing eras they don't normally talk about, I feel like that needs to be a post. Asking them to do so. They always gloss over This Is Us and Unbreakable and I don't know why. Yes they were Kevin-less but it doesn't take away from the music itself. Plus I'd love to know Kevin's thoughts during his break about those eras because they're insider thoughts yet not. You know what I mean?
The next question was about what their favorite song was that they performed but I wonder if they thought she meant recently. Their choices reflected that at least. Nick goes on about Don't Want To Lose You Now and how they had to basically help Brian get over his fear of heights enough to make that moment happen in the show. I didn't know that it was that hard for him still since many of us never forgot the intro they did for the Into The Millennium tour.
"But you know, when you're up there and you're giving them that special moment along with an incredible song you know it's unforgettable from a fan's perspective. And that's kind of what we do. We're always challenging ourselves, trying new things…"
– Nick
I can't talk about how great it is to see that Nick just gets it. That's exactly how it feels for us fans and damn, no wonder they strive so hard. Because they know that themselves. I don't know. This quote just really touched me. Knowing that they know what it means and that it inspires them to work that much harder for the fans? We're lucky. That's all.
Howie's choice was Breathe.
I am Team Howie.
Howie for President.
That song is literal therapy for me now. Especially after all that's happened with me this year. If I'm being honest I expect to cry the next time I'm at a BSB concert and I see that song live. There's such a magic to it being performed and it really does like Howie ends up saying, go back to their roots of where it all began. Not to mention that song has always been a favorite of mine, that's why it's a TDS tagline! Howie wins for choosing correctly.
Back to the tea though.
Did you know that Nick almost missed Kevin and Kristin's wedding? I didn't! Apparently he had to charter a private jet because Nick being Nick, managed to miss his flight. And from the way they told the story I had this image in my head of Nick panicking at how mad Kevin would be if he didn't find a way to make it. That image is making me giggle again. Especially since Nick said he had to definitely pay for it, but hey he made it. This is the kind of content I'm here for now.
Another fan asks them about what they feel are underrated Backstreet Boys songs.
Kevin, Kevin, Kevin…chose Siberia, Safest Place To Hide, and eventually Undone.
Okay I love you Kevin but I have to disagree here. Practically the entire fandom (myself included) love Siberia. So how is that an underappreciated song?! Brian seems to understand somewhat, because he points this out himself. But his choice makes me double take too. I Still? That song is appreciated by fans too! It's pretty damn loved! Most of us are mad it never got released as a single in the US darn it!
But…the story that follows makes me okay with Brian failing at his pick too. You see, the story is that the song (which remember came fresh off the group's break) was all about needing each other. He says Max Martin actually wrote it with that in mind. Can we say awww? They think about it as a love song to each other and their relationship within the group. They still need each other. Just like we still need them too. I never knew this and it makes me love the song even more.
Didn't know that was possible but here we are.
Howie…chooses another song from Never Gone. Okay. Come on now. Boys this album is pretty beloved by the fandom. I'm an outlier who didn't pick this as her second or first favorite. I am in the minority. So how are any of the songs unappreciated, man? It's interesting that they chose songs from that album though, I wish we could've heard AJ's and Nick's picks. If they see this, let me know what you would've chosen! On the bright side, at least the picks were stronger songs from that album. Admittedly had one of them named say…Lose It All I might've thrown my Chromebook. And that would be bad because most of my blogging is on that these days.
The next major highlight I'd say was the "rapid fire" questions Brian threw out. This came from the teaser on Twitter for the episode. Um, hi. Backstreet, Wonderful Union, Apple, Jen, RCA…I don't know who to pitch this to. I don't care. We'd love to see the full video of the group episodes please. Seriously. We'd pay for them. I promise. Because we know there's gold in there damn it. Missed opportunity here people!
Speaking of that teaser…we learned that Nick's to credit at least in part for the Florida-Georgia Line collaboration! Who knew? Well…I can't say I knew. But I'm not surprised, as seen in this post here. Apparently he's always driving everyone crazy by blasting a random collection of music from his dressing room. Relatable. I'd be doing the same thing. But back to FGL for a second, damn. Nick, always making things happen! And that in combination with Vegas is definitely to credit for the Boys' rise back up to the general public's attention. So kudos Nick!
Also apparently Kevin is always to blame for Backstreet Time cause he's always running late. This is known but also funny because I remember the stereotype of him being the responsible BSB so, younger teen me never would've believed that. I would've thought he'd be mad at the others for being late!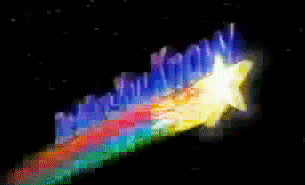 We get to a really fantastic question, which asked the Boys what they've learned from using music as a medium to connect with other cultures around the world. I told you guys, the questions were really on point this time.
"It doesn't matter what language you speak, music still brings people together."
– Howie
This hits home, I made friends because of this group. Friends I never would've made without the Backstreet Boys. People who've never even met me in person, have rallied around me twice now during the two hardest points of my life. Why? Because of a group that makes wonderful music and got us to be fans. That was it.
So…Howie for president. And hey, he says so too! Nick can be his Vice President.
2024: Dorough/Carter – Backstreet's Back…Alright.
I'll be making the posters if you need me.
They wrap up the episode with what they say is coming up for them in the future. I'm here for new things. I miss the Boys. So much. And they seem to miss us too. A covid world is a lonely world for a fangirl or fanboy, you know? One of my go-tos in life was stolen from me, from us. They mention the soundtrack song they have coming, that I'm waiting patiently for a proper release of. Because leaks tend to really lack in quality. They also bring up the Christmas album again. And you know they could release that acoustic album they ALREADY FINISHED before now. They don't talk about it but I'm just saying.
Hint.
Hint.
Hint.
It'd tide us over, you know Boys. Or hell, consider this idea I suggested in a recent post. What bugs me a bit is that the way it ends, it makes it sound like the final episode. Final episode already?! They only did seven! Only two of those were as a group! At least give us a nice around number. Ten sounds fine to me. Besides I feel like we need more group episodes. There's a lot they can be diving into. Trust me, I can give you a LONG list of topics. Many of which I try to delve into myself.
Then again, are we fans ever satisfied?
Not really.
But hey…that's only because things they create are always so good?
That we're always left wanting more.