Remember the Backstreet Boys residency?
How the Boys took over Vegas, literally broke records and it helped be a major factor in reminding the world just how awesome they are? Then helped motivate them creatively and led to them being bigger than ever? Remember all that greatness? Fans swarming Las Vegas as it became a second home, being able to meet up a lot easier because it didn't require hopping from city to city? It was such a great vibe, and energy within the fandom that I loved to see.
Guess what?
That feeling is coming back baby!
Just this morning the group anounced that in support of their Christmas album they're coming back for a series of twelve shows this year back at our favorite venue, Zappos at Planet Hollywood! It's going to be filled with BSB songs from the past, holiday songs we know, and ones that will be brand new to us. Basically this means, to me anyway that yes that album is coming this year.
They've committed people!
So what are the dates? Here we go!
November 11th
November 12th
November 13th
November 14th
November 18th
November 20th
November 21st
and…
December 16th
December 18th
December 19th
 December 22nd
December 23rd
Presales start on Tuesday, the 13th at 10am PST for fan club members (must be an active membership) of course and the general onsale starts on Friday the 16th at 10am PST. Meet and Greets? I'm sure y'all are ready but those will be announced at a later date. All I have to say is that I have absolutely missed these Boys on stage and can't wait to see Backstreet fans taking over my hometown again! So if you can, come on out!
You only live once!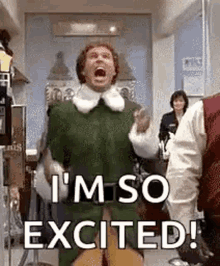 The FAQ
Will there be VIP? If so, when will they be announced?
News on that will be announced closer to the show dates, but given that The After Party has them, odds point to yes.
What are the prices like?
Ticketmaster is going to ticket master but so far range from 85$ to about 350$ when that site isn't in the mood to price gouge. Personally, I find Pit to be the best bang for your buck. You're close but you're not going broke.
What about VIP tables? 
They range from 600$ to 800$ that said, the tables per the seating chart aren't touching the stage the way they did on the original residency. Nothing's set in stone but it's not looking good. Basically if you want a table experience like the original residency, you're gambling as it's not guaranteed this time. You also have to buy tickets in groups of six.
What's the weather going to be like?
Speaking as a local, my version of cold is not that of most people's. Doesn't usually get lower than 45 degrees (fahrenheit) and not higher than 70 depending if it's November or December. Snow is rare, as is rain. Basically pack a jacket and some hoodies and you're good to go.
Where should I stay?
If you didn't come out for the first run, this is definitely a valid question. Ubers and Lyfts have gotten more scarce since Covid so you'll want to stay close unless you're fine with paying a cab or renting a car. So make sure you're on the Strip.  Then you'll have options like taking the Strip bus or the monorail, or at least paying a lot less for a cab if you're too far to walk.
Do I have to be vaccinated to go, or to do VIP?
Okay, this got asked to me on Twitter and I'm going to be very blunt. Technically nothing has been said either way on this. But right now, Vegas has become a Delta variant hotspot thanks to unvaccinated people and the fact we're a tourist town. So I HIGHLY suggest you vaccinate. It's free, it's safe and you have plenty of time before the shows. Not to mention kids can't get the vaccine and the Boys have families. Respect them enough to keep them safe by making sure you can't possibly infect them. Also respect other fans by protecting them too, and protect yourself! In the words of Nick…'Don't be a dick'  by risking others and showing up unvaccinated if you have no medical condition keeping you from doing so.
Will you livestream parts of the show like last time?
It depends, I remember vividly struggling at times with the Wifi at Zappos but worst case I'll record and upload later. Whether it's live or an upload, the videos will go onto my once again active @BSBinVegas Twitter so be sure to follow it.
If you have more questions, comment below! 
I'll make sure to update this with more information as we get it!