With with the next round of the Backstreet Boys Vegas Experience about to be upon us soon enough, I felt this post was pretty fitting. I reached out on the Fanclub and through twitter to see what you felt was the best part of #BSBVegas so far. I know what I think, now that I've seen the show but I wanted your thoughts! Something to get everyone who hasn't seen the show even more hyped than they already are!
Personally, the show was so epic it inspired me to buy tickets for show this month. (Side note: There are ups and downs in having the Boys stationed in your city consistently doing shows. Like…yay Backstreet! But your wallet, it dies of abuse.) But in case you don't believe me, just listen to your fellow fans!
Here's just a few reasons why you will NOT regret taking part in this crazy but awesome experience.
How they make EVERY show as personal as possible.
No matter how small the gesture…
Getting to share in their joys as well.
Learning "what happens in Vegas, stays in Vegas" BSB style!
The CHOREOGRAPHY.
THE. CHAIR. DANCE.
Really, it's the full package.
So Backstreet Boys, thank you for putting on such a show. Thank you for those moments that remind us that you appreciate us for sticking with you guys through thick and thin. Thank you for making us proud to be fans! We love every moment of this new journey you're on. BSB in Vegas is fandom at it's best. You're killing it!
Who's READY for next week to start the next round of BSB in Vegas adventures?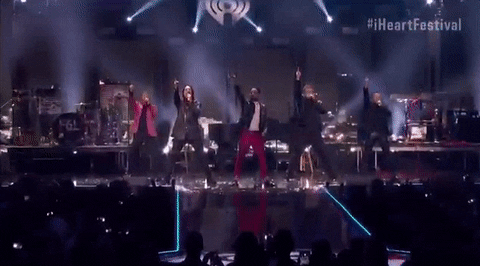 If you haven't bought your tickets for #BSBVegas yet, there's still seats available for the April shows at ticketmaster.com!