This post is to help all of us appreciate people who helped get BSB where they are today. People who very likely get forgotten. They wouldn't be a group or have the success they enjoy had it NOT been for these people over the years. This post took me a lot of time for me to put it together because I wanted to do this the right way. Hopefully you all enjoy and it helps puts some things in perspective for everyone. If there's someone I might have missed and there probably is, PLEASE list them in the comments below.
I also want to thank Gemma for suggesting this idea to me as a way to use my platform.
1. Johnny Wright
Now, I know that there's mixed feelings about him due to how things played out in NSYNC. But this isn't about that. He took a brand new group and helped form who they are today. He was there in the beginning when no one knew who the hell the Backstreet Boys were. He worked his ass off to help them and unlike Lou Pearlman, never sought to steal money from them. Years later when the Boys were in the process of the Never Gone era he even came back to manage them. The thing is, Johnny Wright was a key player in launching the Boys and helping create their now enduring legacy. They would not be where they are today had he not been there in the beginning to bring his own experiences from his work with NKOTB.
2. Fatima Robinson
Fatima, man she was wonderful. Who could forget Fatima back in the day? Her choreography was legendary. She is the one behind two of BSB's most iconic dance routines to date. Everybody, and of course the As Long As You Love Me chair dance. She's gone on to do choreography featured on The Voice, So You Think You Can Dance, The Wiz Live!, and many many more. She's always been wonderfully and extremely talented. She drove BSB to be the best they could be during rehearsals and she gave them dance moves that would help define a generation of teenagers growing up on their music videos.
3. Claude Kelly
Claude Kelly was a producer on several songs during the This Is Us era. He gave us the fan favorite song from that album If I Knew Then and ended up doing production work on Masquerade when they weren't too happy with how the original version came out. He had a great working relationship with the Boys and they were thrilled to work with him. Claude Kelly has given hits to some of the greats in pop music, including Christina Aguilera.
4. Johnny "Q" Elgani 
AND….
5. Mike Elgani    
Obviously I needed to talk about them both at the same time. You don't have to be famous or a singer, or a writer, to have had the influence that these to have had on the Boys. These brothers have had a lifelong effect all on their own. Q and Mike have been like family and have been helping protect the Boys for a long time. Without them they may not be here.  They've never just been bodyguards, they were and are friends with BSB as well. They're not only sweet and caring but have treated the fans themselves like long time friends. I can't say enough about these two. To this day the fandom misses the light Q would bring with him wherever he went. As for Mike, he's funny and respectful and a joy to interact with. We're pretty lucky fans to have had such great people not only keeping BSB safe but in the way they interact with the fandom as well. 
6. Rich and Tone
Man, let's take a minute to talk about these two. Their relationship with BSB goes all the way back to All I Have To Give. Did you know they choreographed the infamous hat dance? Yes, THAT hat dance. What's interesting is that their beginnings started together. Years later Rich Tone have grown and come into their own. They directed the Don't Go Breaking My Heart video, thus taking BSB music videos OUT of the fields!  Not to mention the choreography in that video was fire, okay. Then they came and pretty much put together the entire DNA World Tour. Yeah. The beautifully crazy and massive tour that's been unlike any other? These two are a major driving force behind it. Even now in coronavirus driven quarantine they're posting behind the scenes videos for fans, proud of their work for DNA.
7. Full Force
This music group was the reason behind what is arguably one of BSB's best known songs from their musical catalog, All I Have To Give. That beautiful melody filled with some of BSB's greatest harmonies whether on the album or a capella was written and produced by this R&B group here that formed back in the late 70s. They worked with them as a way to differentiate themselves back in the 90s and man did this song do the job. I'd also like to point out that Full Force were one to recognize the leads should've been spread out more evenly, once even asking Howie why didn't he get more leads.
8. Babyface
If you grew up in the 90s then you know this name. He was one of the kings of r&b. But did you know he was one of the producers for Black and Blue? Because it's true. He did guest vocals, helped with the music, and he's the one who helped give us the timeless song, Time. No pun intended. I can only imagine how great this would've been for the Boys, working with him. He was and is legendary. (Note: I said earlier that Every Time I Close My Eyes is a cover of his song, writing this at 3am, I made a slight error. He DOES in fact have a song with the same name, and BSB's song is a cover, but not of his song. My mistake.)
 9. T-Pain 
While admittedly he might have given BSB what is possibly their most debated song in their discography, She's A Dream…like RedOne he was working with BSB at a time when many weren't giving the Boys the time of day anymore. And honestly I think that says more than people who want to suddenly work with them now that their stars are shining brightly again. Plus he also gave us the fun bonus track International Luv. To this day T-Pain speaks highly about the Boys and I'd be interested to see in what he'd give the Boys today if they were to ever work together again.
10. Herbie Crichlow
Did you know this British producer he helped create We've Got It Going On, Backstreet Boys' first official single? Admittedly I didn't either until I started working on this post. I always gave all the credit to Max Martin and Denniz Pop, but he was there too. Just not as known to fans it seems. He's worked with BSB numerous times in their careers as well, contributing to beloved songs That's The Way I Like It, Show Me The Meaning, Quit Playing Games, and Nobody But You.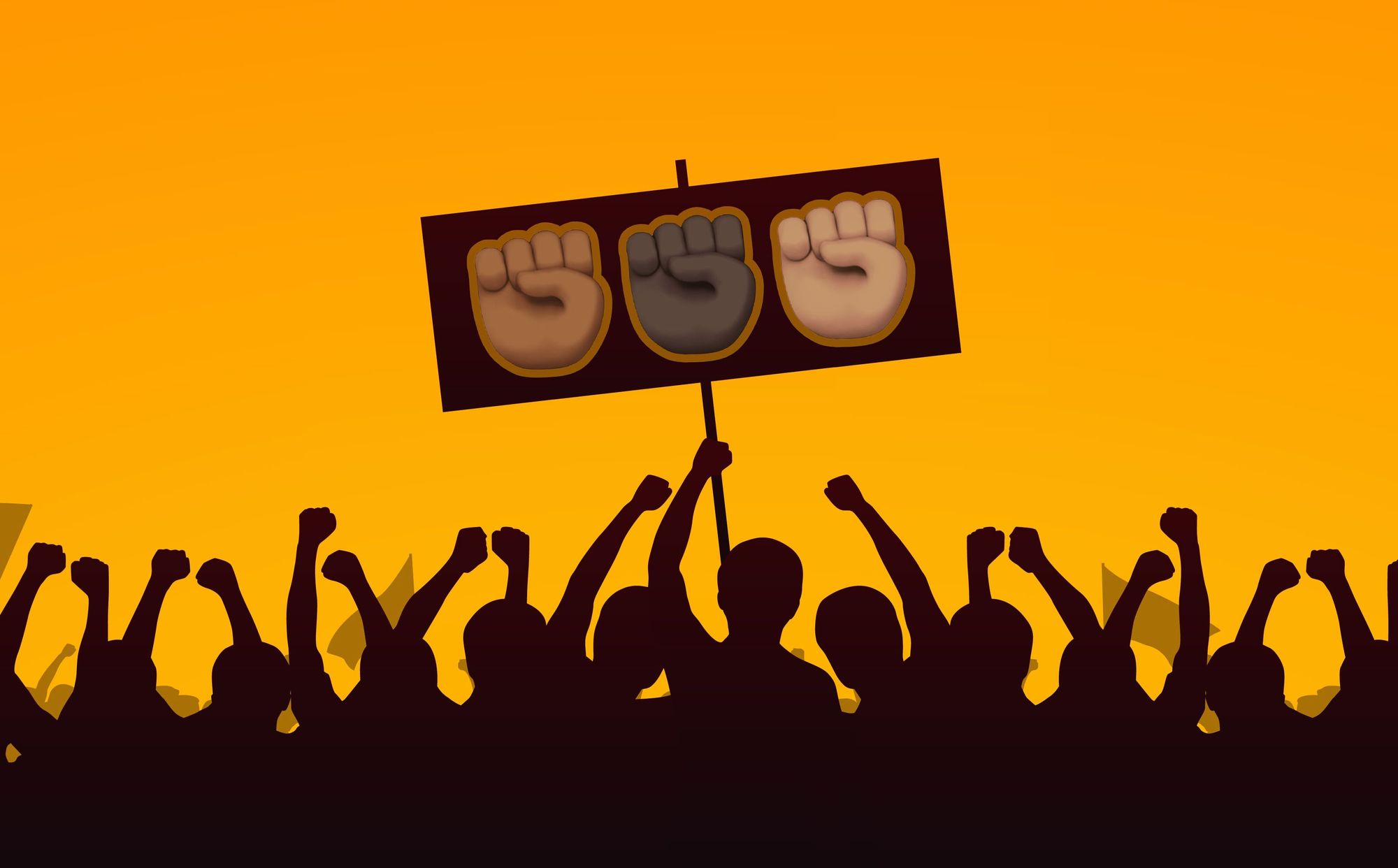 You see, without these lives…ANY of these lives, things wouldn't be the same. Not for the Backstreet Boys. Not for music. Not for us fans. Not for anyone. This is just a tiny example. That's why in these times, you need to remember that we are ALL human. Black lives are just as important as anyone else's and should be treated as such! Institutionalized racism needs to be recognized. Everyone deserves to be treated the same way, have the same rights, and not be afraid to do normal everyday things. So please if you can, help make a difference in the world today. Write to your city officials, your congressmen, your senators, demanding a change. If you can't protest, I understand. Instead, support black owned businesses, or donate if you can.
This is a Master Link I found online with many resources linked to help. Not to mention it just has a vast list of everything related to the Black Lives Matter movement. If you can, read through it. It's educational and lists many ways you can possibly contribute. Or, start a conversation, no matter how uncomfortable it may be. But if you do this, please be respectful. I find when you're not, you won't get anywhere in possibly trying to get to others who could simply be ignorant or uneducated in the subject if you're not kind about it. (Mind you this doesn't apply to actual racists.)
If you're uncomfortable by this post, I understand. It wasn't the easiest thing for me to write. At the same time I know I needed to do it. What good is a platform if you don't use it in times like this, no matter how big or small said platform is. Kevin himself has been linking to some great thought provoking videos. I highly suggest you visit his Twitter and watch them if you haven't already. Because all of this needs to change.
Remember, the world is hard enough on it's own.
We need to love more, and hate less.