If you've been following my blog for a minute, this post probably looks familiar to you. Because I've asked this before. I actually searched my blog before writing this just to see how many times. I've asked for variations about what I'm about to plead in this post on five other occasions. That's not counting Twitter because I don't have all night. But hey, five is still a lot. In fact let me just link the posts! One, two, three, four and five. So why am I asking again? I'm sure you're like…Rose. Come on. Keep dreaming. Take the hint! They're not going to do it!
Never.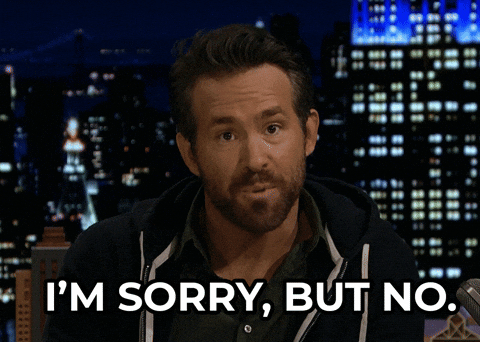 Not to mention, this article, written by the fandom's favorite journalist, Leena Tailor?
Yeah, it revived some seriously long dead hope about this. Because they were talking about ideas about what they could do for their upcoming anniversary. Thirty years together without ever breaking up? Like a real anniversary unlike the other groups who didn't stay together consistently the entire time? That's a big damn deal. And I mean of course a Vegas residency came up which is usually what I'd focus on. (Sorry, I can't help it.) But not this time. No. This time two quotes immediately, and I mean immediately caught me eye.
"There are two potentially massive concepts being discussed that would break everyone's brains," says McLean, who's also expanding his nail polish line, Ava Dean Beauty. "We definitely want to go back to Vegas. Something else I've brought up to the fellas, which they like, is doing a box set for our 30th, but including our 'red' [debut] album, which has never been released in the States. We've also got our [unreleased] acoustic record we did with Gary Baker, which could be part of the set."
McLean has also pitched a 10-part documentary series, with each episode highlighting a different album and its era, while Carter would love to drop a 30-song album of unreleased tracks. "There's so much stuff in the vault that never got released. It would be great to have it on an album so people don't have to go searching YouTube," Carter adds.
Yup. You read that correctly. They're talking about the two very things I've begged and pleaded countless (if we count Twitter into the mix) times over the years. And hell I might be pushing this blog now because I want time to really get this in their brains. If we wait till 2023 I can kiss this idea goodbye. Look how long it took for us to get a Christmas album! (Okay, I'm partially kidding here, but it's out of love. I promise) And if it's Nick and AJ pushing these ideas then hell, can I nominate them to be in charge of figuring out April 20th, 2023? Because man…I am down.
I also still have a certain list handy. And while there's some I don't have titles for, don't think we don't know guys. We know of their existence. Or at least I do. This list has been maintained and updated over the years and to be fair, y'all have gotten better about not letting track names leak out in recent years.
Even so, I'll just add how many we know, because y'all named it…and let you guys decide. Personally if you want to leak high quality leaked tracks too, that's fine. But release those only after we get the ones we don't already have on YouTube. I mean I'm forever grateful for all we've been given. But hey, I'm also forever a rebel and I can't help but ask for just a little bit more, a little bit of a nudge on behalf of the fandom. So…in case you Boys need it. Here's a list!
(PSA for fans about to ask about 'Spotlight' in the comments, the song was NEVER finished so it's not included.)
The early days (1993-1995)
(What's The) Bottom Line – Audio tape awarded in Lou Pearlman settlement 2014. Clip of song leaked around 2001-2002
Fool – Audio tape awarded in Lou Pearlman settlement 2014
I Will – Audio tape awarded in Lou Pearlman settlement 2014
Only You – Audio tape awarded in Lou Pearlman settlement 2014
Swing It Out – Audio tape awarded in Lou Pearlman settlement 2014.
Pre-Millennium era (any time between 1996-1998)
Here It Is, If You Want It (written in 1996 with Gary? Toni? Corolla, snippet shown on Viva Jam)
Sacred Trust (written by the Bee Gees, hazy on if a studio version was ever recorded)
Where do we go from here? (Performed, never released)
Millennium era (1999)
If… (written by Nick Carter)
Love Song (written by Brian Littrell)
Say What's In My/Your Heart (written by Babyface & Dianne Warren. Cover of Aaron Neville song) Audio tape awarded in Lou Pearlman settlement 2014.
Tender Love (written by A.J. Mclean so not the cover of the Force MD's track)
There For Me with Mariah Carey (planned but was it ever recorded?)
Treat Me Right with Foxy Brown (clip shown on MTV special)
Who Do You You Love (Never released, only performed a few times)

Black & Blue era (2000-2001)
Say The Word (clip played on Early Show during recording of album)
The Rain (Brian Littrell co wrote with Nick Carter, Kevin Richardson & Max Martin)
The Dirty Little Secrets era (2001-2003)
Back In the Day (sung by A.J. during a phone interview)
Dirty Little Secrets (it was this song title fans named this recording period after)
Happy (sung by A.J. on TRL segment)
Let's Get It Together (written by Nikki Sixx from Motley Crue for the album)
Why You Keep On Calling Me (sung by A.J. during a phone interview)
Never Gone (Late 2003 -2005)
All I Ever Wanted (?) – part of song performed at Never Gone sound check in London, Ontario. Sung by A.J.
Best Of My Love
Jealous with Boyz II Men
Money (1 minute version exists)
More Than This Life (co-written by Kevin Richardson & Rob Kleiner)
Rumours
Siberia R&B version (A.J. mentioned this at a sound check)
Unbreakable era (2006-2008)
Contradiction ( Howie Dorough co-written with Ryan Tedder)
Stay Like This (written by Lindy Robbins, Tom Leonard & Emanuel Kiriakou)
When I Can't (She Can)
This Is Us era (2009-2011)
Back To Her Future
Calling Out To You
I Die
Pure (ended up on Howie's solo album but apparently a group version exists)
Shadows (given to Westlife but rumored that BSB recorded it first)
In A World Like This era (2012-2013)
Beautiful World
Heartache
London Lights
Baby Girl (Things change)
Where is the love
I'll Be Yours
Don't Wait
Heartquake
My Perspective
Everybody Falls In Love
Sun Comes Out
DNA era (2015-2018)
Hey
Crazy
Three Words (This is not the actual title we know but it's what fans who went to the 2018 cruise dubbed it after hearing it on an album preview)
*The THIRTY SEVEN other songs mentioned to have been recorded for this album that we don't know the names of.*
A Backstreet Christmas (2020-2022)
**The THIRTY SEVEN songs we don't have titles for that recorded for this album!**
Unknown date but listed on ASCAP
She Said (assuming it isn't "That's What She Said" – Audio tape awarded in Lou Pearlman settlement 2014.
Safety – Audio tape awarded in Lou Pearlman settlement 2014.
Back – Audio tape awarded in Lou Pearlman settlement 2014.
I Like It – Audio tape awarded in Lou Pearlman settlement 2014.
JUST THINK ABOUT IT.
We love you. We'd adore this.
Please?